Program for public, private or bi-lingual kindergartens and all kinds of educational centers in Vietnam.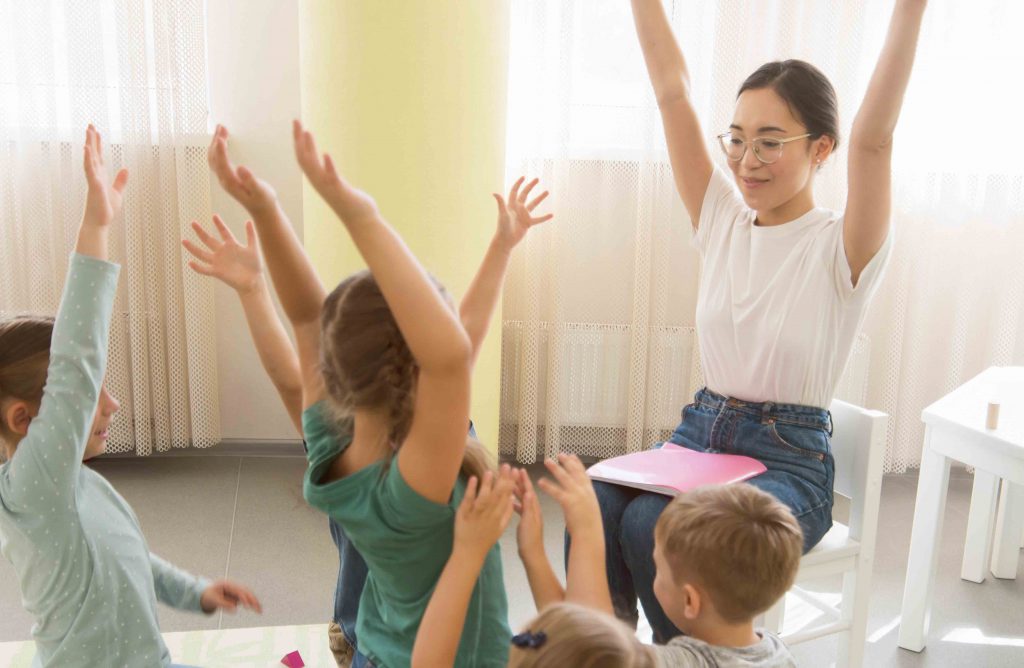 INTEGRATED PROGRAM
U Oa Music is easy to implement and perfectly complements Pre-K and Kindergarten programs in public schools, private schools and bi-lingual schools in Viet Nam. Our program is designed for children to have 01 or 02 sessions per week with the duration of 45 - 60 minutes per session.
Our program uses related musical activities to build listening skills, receptive and expressive language skills, and social-emotional skills such as turn-taking and self-control.
Throughout our Teacher Training Program for schools, classroom teachers become an extension of U Oa Music as they lead children through playful, interactive, and developmentally appropriate music and movement activities.
Our all-inclusive curriculum kits provide tools that make it easy for teachers to guide and participate in the activities, assess their students, and have fun.
EXTRA-CURRICULUM PROGRAM
U Oa Music can be offered as an optional extra-curriculum program to students at your school or your educational centers. Our research-driven curricula provide a unique and effective way to reach children of all backgrounds, developmental levels, and learning styles.
U Oa Music is a flexible to implementy by trained and certified teachers. With 45-60 minutues per week, U Oa Music provides children with a strong foundation for a lifetime of learning through playful, interactive music-making activities.